loves
eugenialee♥.
designer and artist of colouronwhite.
About Colouronwhite
Colour on white was initially called Eugenia's productions. All shoes are customized to your choice. All collections can be made at Church of the Holy Cross [Clementi] , CHIJ Secondary [Toa Payoh] and Southaven II [ Upp Bukit Timah] Postage will be 1.50 for normal and 3.50 for registered mail Gift wrapping is an extra 1 dollar Payment by concealed cash--> at your own risk When you collect the shoes OR by POSB transfer email : eugenia.darrell@gmail.com for enquiries
Advertisments!
orders!
Blogshops
Stickemon
Skinnies
Robomart
Gillyanne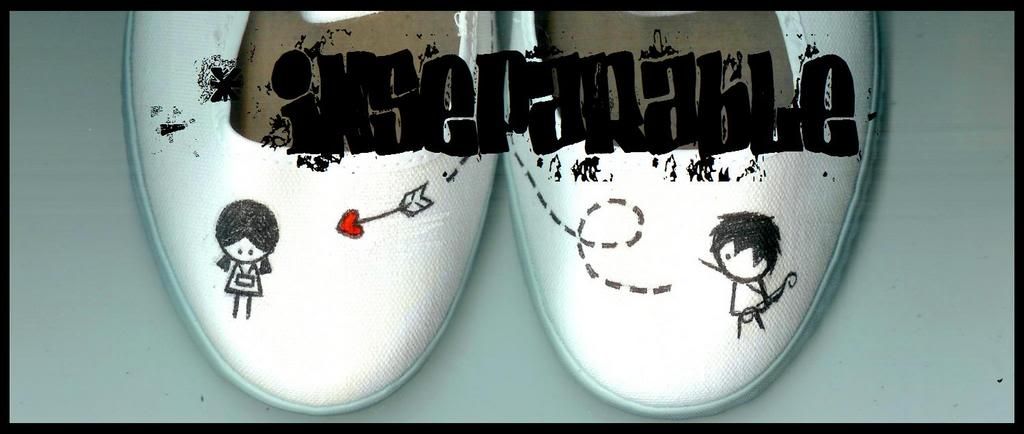 credits
Layout:
paperlove
Brushes:
x
x
Font:
x
Images: Self-drawn by paperlove
Pattern:
illusorynotstars
the long awaited post
♥ Monday, October 1, 2007 2:44 AM
Hi all!
the post you've all been waiting for... SHOES :D

Design #001 Butterfly love $17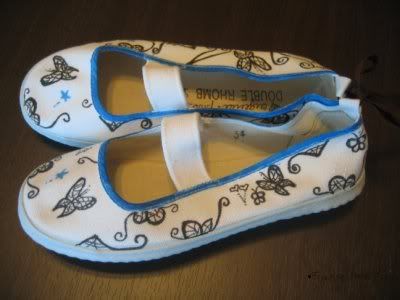 view no. 1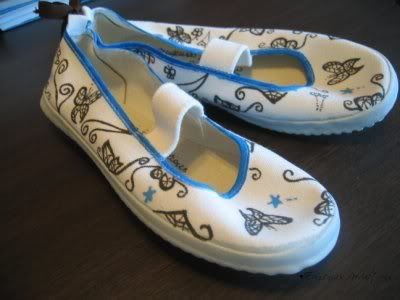 view no. 2
Design #002 Noah's Ark [Limited Edition] $18 Availibility 2/5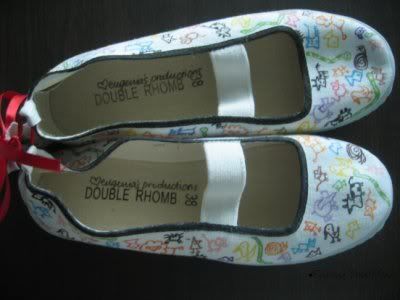 Design #003 It's my life $15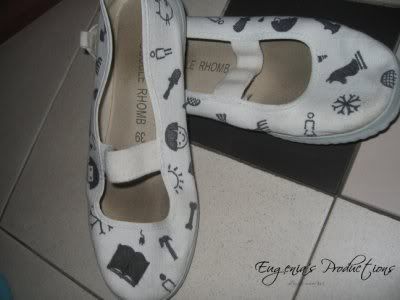 Design #004 Cars $18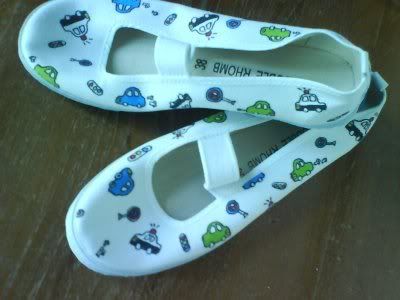 Design #005 Swirls $15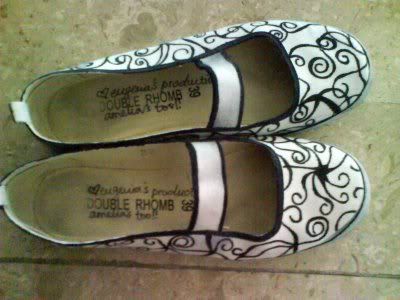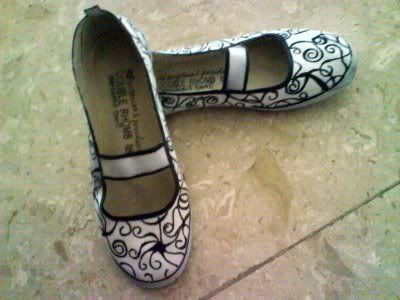 Design #006 I can Sing a Rainbow $17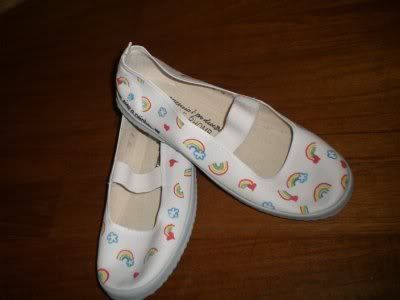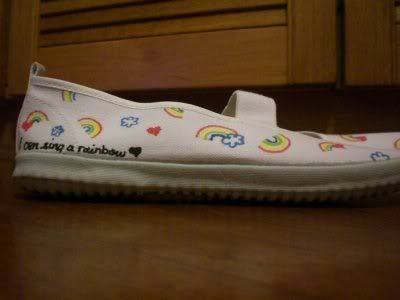 email eugenia.darrell@gmail.com for enquiries and details
XOXO
eugenia